Institute for Global Studies
>

Home<![if gt IE 6]> <![endif]>

About Us
Directions
Directory

Study Abroad<![if gt IE 6]> <![endif]> <![endif]>

Programs

Study Abroad Programs
Exchanges
Internship
Non-credit
Fulbright-Student
IGS Global Blog
Non-UD Programs

Diversity Abroad

For All Students
Disability
LGBTQ
Race and Ethnicity
#UDAbroad Voices of Our Community

Money Matters

Financial Aid
Scholarships
Gilman Scholarship
Payments and Withdrawals
Budgeting for Study Abroad

Prospective Students

Why Study Abroad
Apply
Deadlines
International Students
Acceptance Process
Log In to Your Application

Outbound Students

Deadlines
Log In to Your Application
Pre-Departure Information
Travel Study Handbook
Checklist for Winter/Summer Programs
Checklist for Fall/Spring Programs

Returning Students

10 Tips For When You Return
Reverse Culture Shock
Coping With Reentry Stress
Career Connection
Study Abroad Sash
Photo Contest
1923: History of UD Study Abroad

Faculty Directors

Getting Started With Study Abroad
Policies
General FAQ
On-line Proposal Form
Course Design
Faculty Director Checklist
IGS Database
Know Before You Go – Faculty
Scheduling Rooms Form
Travel Assistant Instructions
SOS Travel Accident Coverage
Crisis Response Protocols

Recommenders
Families
Academic Advisors
Assessment and Publications
FAQ
Area Studies<![if gt IE 6]> <![endif]>

African Studies
Asian Studies
European Studies
Islamic Studies
Jewish Studies
Latin American & Iberian Studies
Global Studies

Partnerships<![if gt IE 6]> <![endif]>

Map of Partnerships
Institutional Agreements
Delaware Will Shine

Research & Funding<![if gt IE 6]> <![endif]>

Funding and Grants
Fellowship Opportunities
Salzburg Seminar
Faculty Travel Awards
Graduate Travel Awards
IGS-Globex
Fulbright Scholars

Global @ UD<![if gt IE 6]> <![endif]>

UD Meets the World
Center for Global & Area Studies
Confucius Institute
English Language Institute
Office for International
Students & Scholars
UD World Scholars Program

Outreach<![if gt IE 6]> <![endif]>

Student Leaders Program
from the Middle East & North
Africa
Mandela Washington Fellowship
Study of the U.S. Institutes
Women's Leadership
Program (SUSIWL)
SUSI U.S. National Security
Policymaking Institute
Fulbright Gateway Orientation
Alumni Portal
IGS Travel Programs
Service Learning– UDaB
Engineers Without Borders
Consortium for Sustainability
Summer Program

Resources<![if gt IE 6]> <![endif]>
Study Abroad
OUR HISTORY
Apply now!
Step 1 – Carefully read your program's webpage to make sure you understand your program's costs, deadlines and requirements. Plan ahead for how to pay for travel study . Note that Program Fees are subject to change until the group's departure date. Final Program Fees may be increased due to airline taxes, fuel surcharges, changes to exchange rates, or changes in the group size. Read what the U.S. State Department has to say about your destination.
Step 2 – Gather the following 5 pieces of information. The on-line application requires biographical and personal information, all of which will be kept confidential.
current GPA (check UDSIS )
passport details (if you do not have a passport yet, you may add this information later)
health insurance policy #/name
list of current medications
list of all judicial infractions (from UD, the City of Newark, or any other institution)*

* It is your responsibility to honestly disclose your judicial history in your on-line application and interview. IGS will conduct a comprehensive judicial review after you have been offered acceptance. Acceptance can be revoked for withholding or misrepresenting your record.
Step 3
If you're not a U.S. citizen, do this extra step .
If you're not a UD student, do these extra steps .
Step 4
Submit an on-line application by 5pm on the deadline .*
The form takes 20-30 minutes to complete.
Once submitted, it's final, so fill it out carefully!
If you have difficulty with the form, do not submit it twice – contact our office for help.


*A complete application typically includes the on-line application and one recommendation. Some programs may require additional materials – please carefully read your program's website for details.
Step 5 – After you have applied, ask a professor to recommend you. Your professor will not be able to access the form until you have submitted your application. Application first, recommendation second. Remember that it's your responsibility to make sure your recommendation has been received by the deadline . World Scholars completing their application for freshman study abroad do not need to submit a faculty recommendation.
Step 6 – Wait to be contacted for an interview .
---
APPLICATION FAQ
Recommendation (who can recommend me, where is the form, when is it due?)
Interview (who will interview me, when does it happen, how am I invited?)
Scholarship & Acceptance (how do I apply for a scholarship, what do I submit, when is everything due, when/how are acceptances and scholarships announced?)
Program Fee & Tuition (what do I pay to study abroad, and how are they different?)
Estimated airfare (what does this mean, and is airfare included?)
Multiple applications (how do I apply to more than one program?)
Change ranking of applications (if I applied to two programs, how do I change my 1st/2nd preference?)
Moving applications (if I change my mind, how do I move my application?)
Withdrawing (how do I withdraw my application?)
Non-U.S. citizens (anything extra I need to do?)
Non-UD students (anything extra I need to do?)
Contact IGS (if the application isn't working, or I need guidance?)
---
RECOMMENDATION: After you submit your application, ask a professor to complete this on-line recommendation form . Your recommendation should come from a professor who is familiar with you and your work (or – for foreign language programs – a foreign language teaching assistant). A recommendation from a high school teacher is acceptable ONLY for first semester students. One recommendation is required for all applicants, but you are welcome to ask multiple professors to recommend you. Your recommendation(s) will be used in both the acceptance process and scholarship consideration. Recommendations are due by the application deadlines (so be sure to apply early and give your professor adequate time to complete the form).
INTERVIEW: Wait to be contacted to schedule an interview. Some programs conduct interviews on a rolling basis, others wait until after the application deadline, while a few choose not to interview their applicants – trust that you will be contacted by the faculty director or program coordinator at the appropriate time. Come to the interview prepared to discuss why you'd like to participate and what you are expecting from the program.
SCHOLARSHIPS & ACCEPTANCES: Scholarships and offers of acceptance are announced together (see date on your program's webpage ). All full-time, matriculated UD undergraduates applying to UD study abroad (not exchange) programs are automatically considered for Need-based scholarships. No additional application or materials are necessary, apart from the required faculty recommendation. See the Scholarships page for complete details. Acceptances and scholarships can be revoked if a student withholds or misrepresents judicial information on their application – be honest and complete in your disclosure.
PROGRAM FEES & TUITION/FEES: Studying abroad on a UD program involves paying both a Program Fee and regular UD Tuition/Fees (except for exchange programs, which have no Program Fee). The Program Fee usually covers housing, all program-related excursions and some meals (check with your program's faculty or coordinator for details). Tuition/Fees cover the courses in which you are enrolled. All of these charges will be paid via My Finances .
ESTIMATED AIRFARE: Airfare to/from the program location is not usually included in the Program Fee. Students buy their tickets individually after being accepted to a program. To help students budget ahead for the cost, IGS posts an "Estimated Airfare" on our website. Depending on the routing you choose, you may find tickets that are much more (or less) expensive – but the conservative estimate should help for planning purposes.
HOW TO SUBMIT MULTIPLE APPLICATIONS: Given that some programs are competitive, UD allows students to apply to two programs for a term. To do so, log into your current application and click the "Start a New Application" button. You will be asked to rank your 1st/2nd choice, which will be kept confidential. Your rankings are important, as you may only be officially accepted to one program. Should both programs wish to include you in their groups, you will be offered acceptance and considered for a scholarship to only your 1st choice – and IGS will automatically withdraw your application from your 2nd choice.
HOW TO CHANGE YOUR 1ST/2ND RANKING: If you applied to multiple programs, you may edit your program preference up until one of the two programs has officially closed (see application deadlines ). To edit your preference, log in , click the "Application Form" link next one of your applications, select the "Program Rank" tab, edit your preferences, then click "Save Changes and Continue."
HOW TO "MOVE YOU APPLICATION" TO A DIFFERENT PROGRAM: As each program is unique, each application is distinct. You cannot move an application to a different program. If you change your mind, you will need to withdraw your current application and submit a new one. To withdraw an application, log in , click the "My Checklist" link next to the application you would like to remove, click "Request to Withdraw this Application" and complete the form. Then click the "Start a New Application" button to apply to another program.
HOW TO WITHDRAW YOUR APPLICATION: To withdraw an application, log in , click the "My Checklist" link next to the application you would like to remove, click "Request to Withdraw this Application" and complete the form.
NON-U.S. CITIZENS: Non-U.S. citizens should check that their U.S. visa will be valid until beyond the end date of their study abroad program. If the U.S. visa will expire sooner, you may need to return to your home country to renew it over the coming months. Many study abroad locations require an additional visa for non-U.S. citizen visitors. To apply for these visas, your U.S. visa must be valid. If you have questions, stop by the Office of International Students and Scholars .
NON-UD STUDENTS: Complete the Quick Bio Form to create a record in the UD system. Remember your username and password/PIN, which you will use to log into the study abroad application. Ask your institution to send a copy of your official transcript to: Institute for Global Studies, Clayton Hall, 100 David Hollowell Drive, Newark, DE 19716.
CONTACT IGS: 302-831-2852 or [email protected]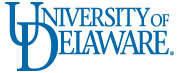 Institute for Global Studies • Clayton Hall, 100 David Hollowell Drive •
Newark, DE 19716,
USA
Phone: (302) 831-2852 •
Fax: (302) 831-6042 •
© 2018
Comments
Contact Us
Legal Notices
Accessibility
Skip to Main Content
University of Delaware Library
Morris Library
Workshops
Study Abroad Storytelling
Your browser has javascript disabled. Without javascript some functions will not work.
Event box
Study Abroad Storytelling
Studying abroad is a transformative experience. Now, imagine trying to capture that experience in a photo. It is a tall task, isn't it? But for the 2018 Study Abroad Photo & Video Contest ( https://www1.udel.edu/global/studyabroad/information/photocontest.html ), you are going to have to do just that.
Get a leg up on the competition by joining us for the Study Abroad Storytelling workshop on Tuesday, March 13, 2018, from 5:30-7 p.m.
Even if you are not entering the contest, this workshop will provide you with great ideas, skills and resources for how to edit your photos and video from your study abroad experience using the Student Multimedia Design Center .
This workshop is co-sponsored by UD's Institute for Global Studies . It will be co-taught by Nico Carver, coordinator of Student Multimedia Design Center Services, and Nikki Laws, communications specialist for the Institute for Global Studies.
While workshops are free of charge, registration is required as seating is limited.
If you have questions regarding workshops, please call 302-831-2432 or email [email protected] .
Note: All Morris Library visitors need photo identification to enter. Visitors with UD ONEcards can use those at the turnstiles for easy access to the Library. If you do not have a UD ONEcard, you will need a state-issued ID (a driver's license, a government-issued or school-issued photo ID, etc.) to enter.
You may be interested in these additional creative content workshops:
iMovie: The Essentials
Tuesday, February 13, 2018, from 2 to 3:30 p.m.
Final Cut Pro X: The Basics
Tuesday, February 20, 2018, from 2 to 4 p.m.
Adobe Photoshop: The Basics​
Monday, March 5, 2018, from 7 to 9 p.m.
Tuesday, March 6, 2018, from 3 to 5 p.m.
Designing Effective Posters
Monday, March 19, 2018, from 1 to 2:30 p.m.
Tuesday, April 10, 2018, from 2 to 3:30 p.m.
Getting Started with Virtual Reality Projects
Wednesday, April 25, 2018, from 3 to 5 p.m.
Date:

Tuesday, March 13, 2018

Time:

5:30pm – 7:00pm

Location:

Student Multimedia Design Center Room B

Presented by:

Nico Carver & Nikki Laws

Categories:

Multimedia
Event Organizer
Nico Carver
All rights reserved.
Report a tech support issue.
Login to LibApps