Resources

Shop

Public speaking games ebook
Single public speaking games
Impromptu speech topic cards
Almost instant speeches

1-1 help

Speech writing
Skype coaching

Free self-help

Letting go of fear – 7 part e-course
This too will pass – 7 part e-course

Choosing the words

Speech type

Acceptance
Birthday
Bridesmaid
Business
Commemorative
Controversial
Christmas
Declamation
Demonstration
Engagement

Speech type

Eulogy
Farewell
Funny
Impromptu
Informative
Introduction
Persuasive
Retirement
Student council
Thank you

Speech type

Speech topics

Lists organised by age group, theme & speech type

Using humor

Effective humor
Verbal humor
Physical humor

Quotations

Birthday
Inspirational
Retirement
Thank you

Poems

How to read a poem
How to write a poem
Funeral or Eulogy
Poem podcasts
Wedding

Giving the speech

Beating fear

Essential tips
Acute anxiety help
Breathing exercises
Fight or flight
Letting go of fear – Free 7 part e-course
Using self-hypnosis

Preparation

Speech planning
Writing a speech
Rehearsing
Cue cards
How to use props

Activities & Games

Links to all public speaking activities and games

Delivery

Building rapport
Diction
Pronunciation
Vocal variety
Speaking rate
Using pauses
Voice image
Body language
Voice health

Everything else

Site info

About me/contact
Advertising
Privacy Policy
Share this site
Sitemap

Your Pages

Eulogy examples
Public speaking search

You are here:
HOME
›
Writing a persuasive speech

›
50 good topics
Good persuasive speech topics
50 speech ideas, plus "how to" examples
You want good persuasive speech topics and, fortunately I've got some!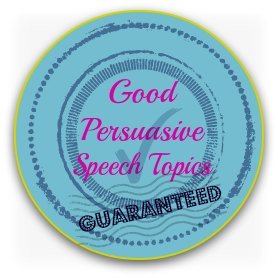 My list of 50 is below.
However whether they are good for you and your audience is something to seriously think about before making your final decision.
To get the most out of the page do check the guidelines about what makes a good topic choice, and the "how to" examples, as well as the list itself. The best way to use that is as a guide to get your own creative juices working.
On this page
50 good persuasive speech topics

Using the list




What makes a good persuasive speech topic?

How to 'angle' or position a topic to fit your audience and speech purpose

–

2 examples using the same topic starter.

Links to more persuasive speech resources

– additional topics, Monroe's Motivated Sequence explained with a blank downloadable outline and a speech example
What makes a good persuasive speech topic?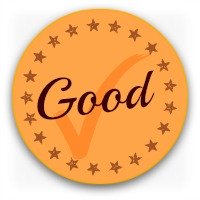 A persuasive speech topic is good if it:
fits its audience – Are they interested in it? Does it benefit them in anyway? Is it of value? Can you make it appealing? If it's an

old topic, (one that has done a million times before),

 can you make it fresh and interesting?
is a fit with you
– You already know something about it, or you're really interested in
finding out more, and you know what want you to achieve through giving
the speech.
can be researched and prepared within the time frame you need the speech for
fits the criteria and purpose of your speech – set by yourself, your teacher, club, the organization who hired you …
Using the list
Treat each idea as a starting point – a hook to give your brain something to latch on to.
As
you scan the list look for the speech topics triggering more than a
flicker of interest. Stop and consider those more carefully. Examine
them from as many angles as you can. Apply imagination – shake, rattle
and roll the idea around to
see whether it fits your needs.
Any topic can be handled multiple ways.
Return to Top
Same topic – different treatment
Here are two examples to show you how the same topic can be adapted for different audiences. The topic is "Voice Matters".
"Voice Matters" Example 1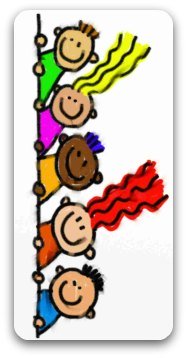 The Intended Audience: teachers
Speaker Credibility: many years of teaching English and drama, plus public speaking experience
Speech Angle:
to persuade the listeners (teachers) that how their voices sound in their student's
ears influences how they are responded to, how their students behave and ultimately how they learn.
Specific Speech Purpose: to have them sign up for a voice workshop
Main ideas:
Voice image – how we are perceived by others is influenced by voice quality. This in turn impacts on how we are responded to. 

(Do check the link. It is all true.)

What
is a good quality voice? What personality or character traits are
attributed to a person who has a good voice? Use sound clips to
demonstrate. Ask for suggestions from the floor. How could that affect
students?
What is a poor quality voice? What do people assume about the speaker with that type of voice? How could that affect students?
How do you know what you sound like to others? Use prepared sound clip of self to demonstrate.
Can
voice quality or voice image be changed? Why would you do/not do that?
Provide researched examples of before and after work on voice.
Consequences
of working/not working on voice image – Give results – better classroom
atmosphere, more on-target behavior, less time off with voice strain
…
How to work on voice image – outline of action and time line involved
Sign up for workshop and ongoing public speaking course
"Voice Matters" Example 2
Someone else might come along looking for a good persuasive speech topic and pick "Voice Matters" too. This time the treatment goes like this: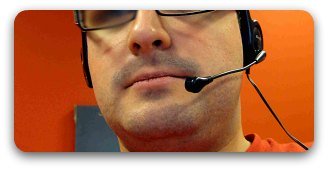 "Voice Matters" when calling about a job
Audience: job seekers
Speaker Credibility: senior recruitment specialist for a major firm in town
Speech Angle: to persuade listeners that their telephone voice is their initial calling card to getting an interview
Specific Speech Purpose: to have the seekers sign up for course on telephone skills to get the appointment they need
Main Ideas:
As illustrated in the first example above because the core material is the same or similar
but the examples used to carry the persuasive argument and benefits will
be relevant to the audience.
Return to Top
50 good persuasive speech topics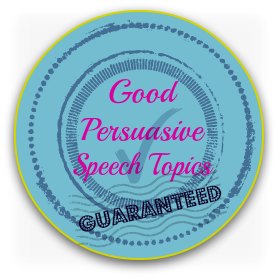 Sport is the new religion
Miracles do happen
There should be a law against drugged driving
Truth and politics seldom mix.
We get what we deserve
Proverbs speak the truth
Natural disasters are the earth's way of restoring balance
Exploitative advertising should be banned
Love is not a defense or an excuse
Adoption of other-race children should be encouraged
Space aliens exist
Euphemisms are dangerous
Children should not be allowed mind altering drugs of any sort
Arranged marriages have more chance of succeeding
How we pronounce our words matters
Assisted suicide should be made legal
Government benefits weaken a country
Discrimination makes you stronger
Private education/schools promote elitism
Religion has no place in schools
Good or right thinking is a matter of opinion
Multi-national corporates should be outlawed
Immigration laws are there to protect us
Factory farming can be humane
To be vegan is the only right and moral way to live
Fashion cripples creativity
Cars and city centers should not mix
Birth control should be compulsory for people with genetically inheritable diseases
A young single girl who has a child should give it up for adoption
Age gives a face character
The earth is smaller today
Swearing has lost its shock value
Most illness is avoidable
Junk mail is essential reading
Manners are essential
Allowing yourself to have fun is good for your health
Reincarnation is the only way to explain some experiences
Illness occurs in the mind before it manifests in the body
Getting older doesn't mean becoming feeble
Safety legislation leads to diminished personal responsibility
A big brand doesn't necessarily mean big value
Diets do more harm than good
Honesty is not the best policy
Food does not make you fat
Sometimes being cruel to be kind is the only way
Advances in medicine are not necessarily good for us
Big brother is more alive and well every day
Death is not final
Community service should be compulsory for everyone
Everyone should have the right to wear what they wish
Return to Top
More persuasive speech resources
For help turning your good persuasive speech topic into a fully fledged speech check these pages:
Persuasive Speech Outline
Find
out how to prepare an excellent speech outline using the classic
persuasive speech structure: the 5 steps of Monroe's Motivated Sequence,
and then download a blank speech outline to complete.
How to Write a Speech
Step by step easily followed instructions for refining your outline into an effective speech.
If you haven't found the topic you want check this link for 50 more

persuasive speech topics

And last but not least, read a

sample

persuasive speech that follows the persuasive speech outline referenced above.
Please note though before you go to that page the subject is somber: the affect of suicide on families.
Return to the top of the page
Return to write-out-loud.com homepage
Contact & about me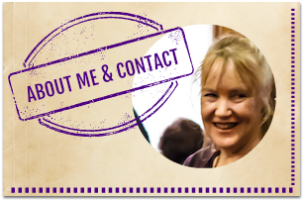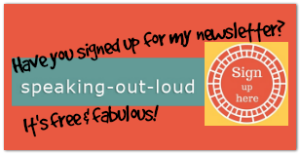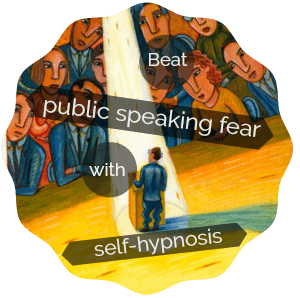 Top 10 popular pages
Welcome speech
Demonstration speech topics
Impromptu speech topic cards
Thank you quotes
Impromptu public speaking topics
Farewell speeches
How to write a speech
Phrases for welcome speeches
Student council speeches
Free sample eulogies
From fear to fun in 28 ways
A complete one stop resource to scuttle fear in the best of all possible ways – with laughter.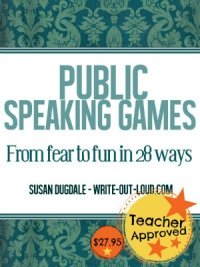 Useful pages
Home
Search this site
About me & Contact
Sitemap
Blogging Aloud
Newsletter
Free e-course
Privacy policy
©Copyright 2006-18 www.write-out-loud.com
Designed and built by Clickstream Designs
How to Write a Persuasive Speech?

What is Persuasive Speech?
Persuasive Speech Template
Persuasive Speech Outline
How to write a Persuasive Speech?
Famous Speeches

Persuasive Speech Topics

100 Good Persuasive Speech Topics
Controversial Persuasive Speech Topics
Funny Persuasive Speech Topics
Persuasive Speech Topics for Students
Easy Persuasive Speech Topics

Site
100 Good Persuasive Speech Topics | Persuasive Speech Topics & Ideas

report this ad

Popular Pages

50 Funny Persuasive Speech Topics | Persuasive Speech Topics & Ideas
50 Creative Persuasive Speech Topics For College Students | Persuasive Speech Topics & Ideas
50 Easy Persuasive Speech Topics | Persuasive Speech Topics & Ideas
50 Controversial Persuasive Speech Topics | Persuasive Speech Topics & Ideas
Page not found | Persuasive Speech Topics & Ideas

report this ad

100 Good Persuasive Speech Topics


It's amazing how even when the same books are read again and again, we never find them boring. Each time is like the first time – the same excitement and interest. But speeches are different and people look for innovation and creativity.

Persuasive speech argues or puts across a point to the audience. It is the art of expressing an opinion clearly and logically.

While presentation is very important when persuading, the magic of a persuasive speech is best experienced only when the topic elicits an interest and appeals to the heart of every member in the audience. And, that is what finally matters.

This is where the topic for the persuasive speech becomes important. We have heard too many speeches that talk about smoking and drinking. Here is a list of some out-of-the-box persuasive speech topics that will help you keep your audience alert and attentive.

List of 100 Persuasive Speech Topics

Mandatory reporting in healthcare. Adverse events to be accurately reported.

Food additives and unhealthiness.

Overreaction to cholesterol.

The dangers of asbestos removal.

The glut of paper products.

Meat consumption and health.

The hazards of Ill-fitting shoes.

Legalization of m*******a.

Underground gasoline tanks leaks.

Pension plans going broke.

The dangers of disposable diapers.

TV violence.

Plastic surgery for cosmetic reasons (cosmetic surgery). Is it rising to a level that exceeds good sense?

Is the Fast-Food Industry Accountable Legally for Obesity? (The McLawsuit)

Intelligence depends more on the environment than genetic factors.

Should there be stronger limits on immigration?

Importance of safety harnesses.

Juvenile sentence is right.

Mandatory drug tests for students.

Traditional books or eBooks?

Organ donation after death should be encouraged.

Freedom of press gone too far.

Private space travel should not be encouraged.

Teenage pregnancy affects the future of both the child and the mother.

Special privileges for working women.

Health insurance, a must for all citizens.

Dangers of s*****d use.

Financial education is important in today's world.

The use of surveillance cameras in public places, such as parking lots. Good idea or violation of privacy?

The right to search students' personal property, like lockers and backpacks as part of the war on drugs.

Grocery store shelves filled with foods made with genetically modified ingredients without GMO labels. GMO labels are essential to help you make a decision.

Designer children.

Tell people to vote! Individual votes matter.

Does Internet mean the death of newspapers?

Reasons for increase in kidnapping by parents.

How effective is Alcoholics Anonymous?

Should death penalty be abolished?

The importance of home schooling for mentally and physically enabled children.

Does home-schooling result in children missing the social interaction and growth necessary at that age?

Should surrogate motherhood be allowed?

Make recycling mandatory to help the environment.

Is nuclear power the answer to the energy crisis?

Social networks and our young generation.

Subliminal messages in movies and TV ads.

Juvenile delinquents should be sentenced to bootcamp.

Why breakfast is the most important meal of the day?

The importance of newspapers in our daily life.

Parents should not spank their children.

Single parents should not be allowed to adopt children.

Men and women speak a different language of love.

The dangers of using a cell phone while driving.

The importance of blood donation.

How CMC (Computer Mediated Communication) affects the workplace.

Why we will rely on robots.

Weaving digital information into physical space. The ability to reach out into the computer and manipulate digital objects.

Reducing poverty by fixing the living environment and housing.

The possibility of cars sharing data with other cars to avoid accidents. Does that encroach on privacy?

Texting undermines vocabulary and the mental effort that intelligent writing necessitates.

Nonprofits rewarded for how little they spend – not for what they get done. We should start rewarding charities for their big goals and accomplishments even if it means bigger expenses.

Will the Internet crash at some point and do we need a plan B?

Female genital mutiliation should be stopped.

A school in the cloud for children to learn from one another.

Mono-tasking more important than multi-tasking?

Stem cells to aid in the development of personalized treatments by creating models of human biology/physiology in the lab.

Mind wandering into the past and future makes us unhappy. Bringing the mind back to the present moment produces positive feelings.

Crowd sourcing the world's goals. (United Nations goals of reducing poverty and disease)

Should women represent women in media because they can tell women's stories better?

There are 20,000 street gangs in the US. What should be done to stop/control them?

Should elders over the age of 65 be allowed to drive?

Are the current food preservation technologies safe?

New research touts the benefits of video games, but are they safe?

How air purifiers can be harmful and aggravate health conditions.

The importance of patents on ideas.

The theory of intelligent design as opposed to evolution and creationism.

How a cult is different from a religion and why it is dangerous.

Driving over the speed limit.

Living together before marriage.

Tougher enforcement of laws to protect victims of domestic abuse.

The federal government should impose a complete ban on all cigarettes and tobacco products.

Tackle the problem of heart attacks by getting trained in CPR.

Alternatives of fossil fuel, to avoid the energy crisis.

Nuclear power is better than solar power.

Don't abolish casino gambling as nobody is hurt by it and it helps with tourism.

Online teaching should be given equal importance as the regular form of teaching.

Does luck play an important part in success?

Does the paparazzi help or hinder the purpose of free press.

Should people have a green burial?

Automobile drivers should be required to take a test every three years.

Americans should be given a three-day weekend.

Drug addicts should be sent for treatment in hospitals instead of prisons.

Waiting period should be made compulsory for buying firearms.

IQ tests are valid measurements of human intelligence.

There should be a cap on sports salaries.

Juveniles should be sentenced as adults.

Protect endangered species by outlawing hunting.

Teachers can befriend students on Facebook.

School cafeterias contribute to obesity in children and they should only offer healthy food options

Outsourcing is good for us.

Bloggers should be treated as journalists and punished for indiscretions.

Intelligent design or creationism. About 55% of people in the US believe that God created man and not evolution. Should this be taught in schools?

While we feel that the topics included here can be transformed into persuasive speeches of interest to different audiences, they are only meant to give you an idea and you should use your best judgment as to what you would be presenting to your target audience.

73 Responses to "100 Good Persuasive Speech Topics "

Read below or add a comment…

diamond

says:

April 28, 2014 at 6:10 pm

it works for me ppl

Reply

Autumn

says:

March 1, 2016 at 4:47 pm

It did not work too well for me,haha.

Reply

thrbrt

says:

April 4, 2016 at 12:41 pm

this sucked i dont know how you can say this was good????

Reply

Spark

says:

June 4, 2014 at 9:23 pm

These speech are very interesting thank uu. I thinkl im goin to prepare my presentation based on one of the above speeches

Reply

mahboobeh

says:

October 1, 2014 at 8:46 pm

I want to thank you because of these useful speeches, i'm so excited in a way i don't know to chose which of them.
anyway TNK

Reply

jehu resican

says:

June 2, 2016 at 7:50 am

U r right bro….these are amazing…..even i prepared my presentation on based these speeches

Reply

SINITA

says:

June 15, 2014 at 1:22 am

Are there any speeches opine were u know I can get of line

Reply

Boby Fulyer

says:

June 17, 2014 at 2:08 pm

Amazing! I got a speech i would love to do here! Thanks!

Reply

alexander the gr8

says:

July 29, 2014 at 6:37 am

yeah i agree totally, they were gr8….
i love em 2!!!!!!!!

Reply

Nahshel Backer

says:

June 23, 2014 at 3:20 pm

social networks and our young generation

Reply

ABHINAND.SHINE

says:

June 26, 2014 at 11:58 am

Amazing! very good

Reply

Bhagyashree patil

says:

July 17, 2014 at 1:09 pm

Thank you, for giving me good topics they really work!!

Reply

punani

says:

July 17, 2014 at 3:31 pm

any example powerpoint for those speech above?

Reply

bohoo

says:

July 24, 2014 at 2:18 am

Hi,I'm doing this through school right now and I just wanna say I love you B-)

Reply

Abriana

says:

July 25, 2014 at 4:39 am

Thank you, would love to do legalisation of m*******a 🙂 THANKS SO MUCH I LOVE YOU!!!! UR THE BEST!!! UR AWESOME

Reply

Angie

says:

July 28, 2014 at 10:37 pm

thnx for the ideas got me thinking

Reply

unknown

says:

July 29, 2014 at 12:50 am

this is the worst speech topic site i have seen coz it is all to do with AMERICA

Reply

tom thumb

says:

July 29, 2014 at 6:33 am

yeah..there really good…..
i did a speech and got top marks….
thanks,
🙂

Reply

alexander the gr8

says:

July 29, 2014 at 6:36 am

alexander rekons the speeches were gr8…
thx HEAPZ!!!!!!!
cheerio 🙂 🙂 🙂 🙂 🙂 🙂 🙂 🙂 🙂 🙂 🙂 🙂 🙂 🙂 🙂 🙂 🙂 🙂 🙂

Reply

Bob

says:

July 30, 2014 at 9:49 pm

These are a lot of help thanks

Reply

Ozy

says:

August 4, 2014 at 5:14 pm

Thanx 4 the awesome topics:D

Reply

Osmani,Ghulam Rabbani

says:

August 11, 2014 at 2:05 pm

These are sounds like best help to me, Can I have these topics? If it possible should you please send me these topics to my Email Add.I respect your policy.
I am an English Student.
thanks to help

Reply

care

says:

September 1, 2014 at 2:27 am

very awsome care

Reply

unknown

says:

September 1, 2014 at 6:33 am

Great. This website is helpful

Reply

Mentle_Gen

says:

September 19, 2014 at 6:41 am

i am totally LEGIT doing the legalisation of m*******a XD

Reply

hiba zahid

says:

September 29, 2014 at 11:24 am

There is no topic on NOTHING IS POSSIBLE WITHOUT EFFORT

Reply

hiba zahid

says:

September 29, 2014 at 11:25 am

BUT these are also good topics and helpful for presentations!!!!!!!!!!!!!!!!B-)

Reply

meemo

says:

October 26, 2014 at 12:27 am

nice topics. i like the plastic surgery one. the topics were very varied

Reply

ummmm

says:

October 27, 2014 at 1:41 pm

Do any of you actually go to school? Your spelling and grammar is absolutely horrendous. Quit complaining about speech topics when you can't even spell.

Reply

sarcasm at its level

says:

January 14, 2017 at 2:05 pm

have u ever heard of something called "text messaging"? u don't have to spell all the words correctly while typing. additionally, speech topics have nothing to do with spellings mistakes.

dedicated to ummmm…… whatever your name is

Reply

Billy joe

says:

October 30, 2014 at 2:29 pm

This was just outstandingly ridiculous. Some of these people that left comments ARE RETARDS. (and probably fake) I mean although these topics were alright they wasn't that gr8 so calm Mr. Alexander.

P.s.
Billy joe rules

Reply

Bill Joey

says:

January 23, 2017 at 12:04 pm

Billy joe can't talk when he can't even use the correct grammar. Wasn't should be weren't. Awkward on you Billy Joe. Re-think your life choices please.

P.S

Bill Joey rules

Reply

???

says:

November 17, 2014 at 5:05 pm

Some of the topics are questionable. Outsourcing, for example. It may benefit us, but is it good that rich consumers benefit from this and secondary employment sector workers in Less Developed Countries struggle to put bread on the table?

Not only that, but the teaching of religious education in schools is wrong. Pupils should believe what they want to believe, rather than be force – fed religious crap from a young age.

Reply

Jacob

says:

February 11, 2016 at 7:57 pm

your argument is why it is a persuasive topic

Reply

Jasi

says:

June 6, 2016 at 2:40 am

Exactly what I was thinking! The user "????" is showing how each topic is a valid persuasive point, yet he is saying that they aren't good. Guess someone hasn't been paying much attention in class to know what a persuasive speech is.

Reply

ryan

says:

April 6, 2016 at 1:35 pm

not true, and Jocob has a good point. There's a reason why almost every single economist supports outsourcing to almost a %100, because it benefits the entire country as a whole way more then it would if it was not allowed to happen. They are sending away many manufacturing jobs that people would not want to do in the first place. Many people who loose jobs due to outsourcing end up finding a new job that is even better.

Reply

Joe

says:

May 3, 2016 at 1:30 pm

I hope you know that evolution is a belief too. Kids are being told that evolution is the way- when they are at a young age- which is making them be forced to believe that.

Reply

BobTheGirl

says:

December 7, 2014 at 7:28 pm

I enjoyed these topics, very much. And to all the "comment trolls" :
I'm pretty sure that most of these people that you are referring to, do go to school. Just because they choose no to spell does not mean they cannot. Oh, and those saying these were not good topics, choose your words carefully. The person (or people) who wrote this have feelings. They are human beings, too. Respect that.

Reply

phil mcrakin'

says:

March 9, 2015 at 1:48 am

Doctor-assisted suicide should (or should not) be legal.
Spammers—people who bombard Internet users with unsolicited e-mail—should (or should not) be allowed to send their junk mail.
Every automobile driver should (or should not) be required to take a new driver's test every three years.
Electroshock treatment is (or is not) a humane form of therapy.
Every student should (or should not) be required to learn a foreign language.
Solar power is (or is not) a viable alternate energy source.
Drug addicts should (or should not) be put in hospitals for medical treatment instead of in prisons for punishment.
American workers should (or should not) be guaranteed a three-day weekend by law.
All health professionals should (or should not) be tested annually for HIV infection and AIDS.
Self-proclaimed "militias" should (or should not) be closely monitored by the Federal Bureau of Investigation.
Assault weapons should (or should not) be outlawed.
All owners of firearms should (or should not) be required to register their weapons with the police.
A two-week waiting period should (or should not) be required for anyone attempting to purchase a firearm.
The death penalty for murderers should (or should not) be abolished.
The death penalty should (or should not) be imposed on juveniles.
Drug dealers convicted of distributing large quantities of drugs should (or should not) receive the death penalty.
The U.S. military should (or should not) be used to curb drug smuggling into the U.S.
The U.S. should (or should not) cut off all foreign aid to

Reply

conner hames

says:

January 8, 2016 at 6:31 pm

Doctor-assisted suicide should (or should not) be legal.
Spammers—people who bombard Internet users with unsolicited e-mail—should (or should not) be allowed to send their junk mail.
Every automobile driver should (or should not) be required to take a new driver's test every three years.
Electroshock treatment is (or is not) a humane form of therapy.
Every student should (or should not) be required to learn a foreign language.
Solar power is (or is not) a viable alternate energy source.
Drug addicts should (or should not) be put in hospitals for medical treatment instead of in prisons for punishment.
American workers should (or should not) be guaranteed a three-day weekend by law.
All health professionals should (or should not) be tested annually for HIV infection and AIDS.
Self-proclaimed "militias" should (or should not) be closely monitored by the Federal Bureau of Investigation.
Assault weapons should (or should not) be outlawed.
All owners of firearms should (or should not) be required to register their weapons with the police.
A two-week waiting period should (or should not) be required for anyone attempting to purchase a firearm.
The death penalty for murderers should (or should not) be abolished.
The death penalty should (or should not) be imposed on juveniles.
Drug dealers convicted of distributing large quantities of drugs should (or should not) receive the death penalty.
The U.S. military should (or should not) be used to curb drug smuggling into the U.S.
The U.S. should (or should not) cut off all foreign aid to

Reply

Caleb

says:

January 23, 2017 at 1:54 pm

Thank you so much my teacher bashed me for saying abortion should not be legal so some of these might help me

Reply

A'sheir

says:

May 20, 2015 at 5:36 pm

My faves are 37, 39, 56, and lastly 100! Thanks for the suggestions.

Reply

Shane

says:

May 26, 2015 at 6:39 am

This is a awesome website and filled with awesome speech topics. This website really helped me thanks. I chose the one "Will the Internet crash at some point and do we need a plan B.

Reply

Gaurav Singh

says:

June 26, 2015 at 5:56 am

you miss some important topic like health and education

Reply

lora

says:

July 12, 2015 at 10:30 am

I am in a complete dilemma wondering about the topic that I should choose
Thank you

Reply

Jessica

says:

August 24, 2015 at 9:01 pm

I don't really think that these options are very good to write about. I mean, really? Americans given a 3rd weekend day? No. If America has the rights to have another weekend day, then so should every other country and island. Also, legalizing m*******a? For medical reasons, then yes, there is an excuse, but for everyday smoking reasons, absolutely not. I am only a child, and I can think of better topics like, poverty, homeless, starvation, racism and many others.

Reply

Lorna

says:

May 14, 2016 at 7:42 pm

I like your point, but some of these are actually quite useful

Reply

Croit

says:

January 17, 2017 at 9:43 am

Mate the whole point in having the topics is so that you can give an opinion and you said they were bad and you just gave an opinion. whats that all about then

Reply

Gobi Viswa

says:

September 15, 2015 at 6:01 am

All the topics are nice but every thing are giving the same points & same ideas.so we need more points about them…………….

Reply

BENJAMIN BUINDA

says:

October 5, 2015 at 6:37 am

Well picked topics, keep it up.

Reply

Batmanthehacker

says:

October 8, 2015 at 6:02 am

very helpful , doing a school oral presentation and this website has been a major contribution

Reply

Ivette

says:

October 17, 2015 at 12:01 pm

Thanks a lot this site saved me from getting a zero to getting 100%

Reply

Kayla Conway

says:

November 5, 2015 at 3:07 pm

I enjoyed these topic ideas a lot more than i did the controversial ones. thank you.

Reply

Ginger

says:

November 8, 2015 at 2:09 pm

I liked them but I'm looking for something more creative! 🙁

Reply

TheInternetJunkie

says:

November 16, 2015 at 9:21 pm

I'm sure there's loads more, and in a country where m*******a is often debated about, this kinda isn't helping my case if i just so happened to be in jail, which i'm not..

Reply

Julia Carriere

says:

November 25, 2015 at 9:01 pm

I think that the drug addicts should be hospitalized i men whn they get out of jail they probably well go at her again right? not all people tho. but hospitals in some ways can help.

Reply

john

says:

October 6, 2016 at 7:51 am

These topics are perfect with their informativeness.i learned a lot

Reply

chanzeb khan

says:

December 6, 2015 at 5:43 pm

i am highly pleased to see all these topics. indeed these topics are the burning issues of present age. those who thought and suggested deserve our appreciation.

Reply

arshpreet

says:

February 29, 2016 at 4:04 pm

nice speech topics but you can upload more speech topics

Reply

Mahya

says:

June 12, 2016 at 8:45 pm

In my opinion there were so useful thanks a lot , I wish these great topics that I chose are the best.

Reply

Rowan

says:

July 25, 2016 at 4:04 am

Thank you this has helped me LOTS with picking a few subjects to choose from.

Reply

Ayush

says:

August 22, 2016 at 3:09 pm

very bad…….not good for a class 10 student…..

Reply

Ayushi uniyal

says:

September 8, 2016 at 1:27 pm

Yeah! It really worked…I got few interesting topics through this website…..thankss alottt 🙂 🙂 😉

Reply

Dulcie Mbali

says:

September 19, 2016 at 2:13 am

good persuasive topics that really helped
I thank you

Reply

It'sKeilah

says:

October 13, 2016 at 1:58 pm

I've been looking for speech topics all over the net for half an hour and my brain is throbbing. until I ended up here.
So thanks for the ideas and I'm already settled ..hahaha..
I think It's just right to give an appreciation…? you deserve it anyway

Reply

bob

says:

November 2, 2016 at 6:48 am

plenty of speech topics but i feel that some of them are just dumb. Also i didnt know what the words that had ****** in them.

Reply

Raavi

says:

November 25, 2016 at 2:21 pm

Thnx for these wonderful topics These Topics help me to prepare me for the speech

Reply

Koga-lover228

says:

December 1, 2016 at 3:26 pm

I did a few of these it went great

Reply

Ahmad Khan

says:

December 20, 2016 at 3:47 pm

Best topics i really like for it for my Presentation
in Future give example of each .
Thanks

Reply

mountain drew

says:

January 27, 2017 at 2:31 am

great topics!!! helped me with a toastmaster to find topics
thx!!!!

Reply

mia albert

says:

February 1, 2017 at 12:31 am

these are great topics

Reply

zara

says:

February 2, 2017 at 4:56 pm

can u tell me a good speech guysplzzzzzzzzzzzzzzzzzz

Reply

Anita

says:

February 2, 2017 at 8:06 pm

I'm also having problems with my English speaking and i thought of this site will be able to help me speak English probably

Reply

Leave A Comment… Cancel reply