Dr. Holzman: LASIK Surgeon
The LASIK Surgeon Trusted by
Professional Athletes and Peers
Meet Dr. Holzman

Breakthrough Technology
/
Restore your near vision and eliminate your dependence on reading glasses with the world's leading corneal implant .

Pro Athletes

Trust Dr. Holzman

Wilson Ramos

​The MLB catcher has 20/15 vision and has experienced improved stats following his LASIK surgery.
Kirk Cousins

Quarterback Kirk Cousins enjoys 20/15 vision after his LASIK procedure.
John Lannan

Pitcher John Lannan has 20/15 vision after having LASIK surgery.​
Read their Stories

Improving

Athletes' Careers

As a professional athlete, your vision needs to be crystal clear. LASIK surgeon Dr. Andrew E. Holzman in Washington, D.C., has helped thousands of patients, including select professional athletes, achieve outstanding vision. MLB catcher Wilson Ramos needs to be able to focus on baseballs traveling upwards of 100 miles per hour. Professional pitchers Craig Stammen and John Lannon need to see fine detail in order to make the correct pitch location. Dr. Holzman provided the vision correction necessary to support successful careers for these players. When NFL star quarterback Kirk Cousins noticed his eyesight could be better, he trusted Dr. Holzman to give him a competitive edge by significantly improving his vision with LASIK surgery.
My name is Kirk Cousins, quarterback for the Washington Redskins and I'm a patient of Dr. Holzman's and the TLC LASIK center. I had LASIK surgery … They did an outstanding job with me and my fiancee and we're both seeing great. Thank you.

Read More Testimonials

Meet Dr. Holzman
Dr. Andrew E. Holzman is a leader in vision correction surgery. Throughout 25 years of experience, he has performed over 70,000 LASIK , PRK , and other ophthalmologic procedures, and has helped many of these patients achieve better than 20/20 vision. His innovative techniques have been used as a benchmark for other eye surgeons throughout the country. Dr. Holzman is a board-certified ophthalmologist, and also a fellow of the American College of Surgeons. He is a member of the National Clinical Advisory Board of TLC Laser Eye Centers and has been featured on ABC's Good Morning America for his expertise in vision correction surgery. He is regularly called upon by fellow eye doctors to perform their refractive surgeries , and is highly regarded as one of the best specialists in the nation.
"Your vision is irreplaceable, and I want to help you not only maintain your eyesight, but significantly improve it. "


Dr. Andrew E. Holzman

Leader
"You can trust us with your eyes."

Dr. Andrew E. Holzman is the medical director at TLC Laser Eye Centers. He is passionate about changing the lives his patients through exceptional laser eye procedures including LASIK and PRK. He conducts thorough evaluations to determine the right solution for your needs.
View More Videos
Norah O'Donnell
You are the most amazing doctor! The LASIK surgery has changed my life – what an eye opening experience. Absolutely love your whole team- the best in the business! Thank you!
Norah O'Donnell – Co-anchor of CBS This Morning
Additional patient reviews

Amazing

Amazing

Your Vision

Corrected


At TLC Eye Centers, we believe in offering a full spectrum of vision correction procedures so you can enjoy life to the fullest:

Trust Your Eyes to a Doctor with Over 70,000 Procedures Worth of Experience

Our Lifetime

Commitment to You

At TLC Laser Eye Centers , we believe in providing continuing care for your vision, which is why we started the TLC Lifetime Commitment program. If you received vision correction surgery at any one of our TLC locations , and you require additional enhancements to preserve your quality of vision, clinically qualified participating patients will receive a same-technology enhancement procedure at no charge.
Laser Vision Correction
LASIK
PRK
Contoura™ Vision
Intralase®
Keratoconus Treatment
Intacs & Corneal Cross-linking
Monovision Laser Vision Correction
iLASIK
VISIX CustomVue™
Allegretto Wave™
CK®
Additional Technologies
LASIK

The most commonly performed refractive surgery, LASIK gently reshapes the cornea to provide crisper, clearer vision.
PRK

PRK surgery offers an excellent alternative to LASIK for patients with thin corneas and certain lifestyle restrictions.
View All Procedures
Treatments & Technologies
Dr. Holzman always maintains the latest and most advanced technologies and treatments available today. This allows him to offer each patient the widest range of procedures, which results in unique care for each individual set of eyes. Perhaps the most innovative breakthrough in technology to date is Contoura™ Vision . Using topography-guided laser vision correction, Contoura™ Vision allows ophthalmologists to provide the most precise enhancement available. Each patient is carefully examined in order to determine the most beneficial method of correction.
"I'm giving them 5 stars because the whole experience was phenomenal."


Andrew R

Dr. Holzman was my surgeon. And yes! He was incredible. He was calm and you just know he knows what he's doing.

Specialized

Vision Correction Options


Intralase®

Keratoconus
"The IntraLase® FS Laser has revolutionized the first step of LASIK surgery."




Corneal Cross-linking

Contoura
"Contoura™ Vision uniquely restores vision using topography-guided lasers."




Schedule

Your Free Consultation


Choose A Location
Your vision is important to us, and we want to make your treatment and care as convenient as possible.
Our practice features five locations throughout Virginia, Maryland, and Washington, D.C., to best serve your needs:
McLean Office
Rockville Office
Charlottesville Office
Washington Office
Gainesville Office
TLC Laser Eye Centers, alongside Dr. Holzman , have developed a reputation for excellence, which has spread throughout the tri-state area. Thousands of patients are experiencing an improved quality of life after undergoing vision correction surgery with us.

Authored by

Dr. Andrew Holzman

How to Instill Eye Drops
By Andrew Holzman 10/29/18
Am I Too Old to Have PRK?
By Andrew Holzman 9/28/18
Tips to Improve Your LASIK Success Rate
By Andrew Holzman 9/16/18
Congrats to Wilson Ramos on his Second All Star Selection!!!
By Andrew Holzman 7/9/18
"Dr. Holzman is the best – very honest, very professional yet very friendly and personable."

Ben E.
We have 5 locations in
throughout Virginia, Maryland, and Washington, D.C.
View Locations
Home
About

About Overview
Dr. Andrew Holzman
About Our Practice
Our Mission
Out-of-Town Patients
TLC Lifetime Commitment
Financing
What to Expect
Patient Forms
Affiliated Doctor Forms
Referring Practices and Doctors

Online Reviews
Procedures

Procedures Overview
Laser Vision Correction
LASIK
PRK
MonoVision Laser Vision Correction
CK®
Intralase®
Keratoconus
Intacs & Corneal Cross-linking
Contoura™ Vision

Technology

Technology Overview
Bladeless LASIK
VISX CustomVue™
Allegretto Wave™
Wavefront
Corneal Topography System
ORBSCAN™ II
Other Technologies
Wavelight FS200
Wavelight EX500

Testimonials

Testimonials Overview
Testimonials from Doctors
Patient Testimonials

Weekly Patient Comments
News

News Overview
Press Release
LASIK in the U.S. Army
LASIK Safer than Contacts?
New Science of LASIK
Restoring Youthful Vision
LASIK and Baby Boomers
Vision Technology for Baby Boomers
Is LASIK plus Intralase for You?
Morning Show Report: 1st Vision Procedure
Dr. Andrew Holzman in Baltimore Magazine
Ointment Reduces Epithelial Disruption

Our Locations

Our Locations Overview
Tysons Corner Office
Rockville Office
Washington DC Office
Gainesville Office
Charlottesville Office

FAQ
Contact
Video
Blog
Site Map
McLean Office
(703) 556-9155
Rockville Office
(301) 881-2021
Charlottesville Office
(434) 817-5275
Washington Office
(202) 785-2435
Gainesville Office
(703) 753-7224
View Contact Page
McLean Office
7930 Jones Branch Dr
Ste 250
McLean,
VA 22102
Open Today
9:00am – 5:00pm
More Info
Directions
(703) 556-9155
Rockville Office
11200 Rockville Pike
Ste 150
Rockville,
MD 20852
Open Today
8:00am – 4:30pm
More Info
Directions
(301) 881-2021
Charlottesville Office
630 Peter Jefferson Pkwy
Ste 180
Charlottesville,
VA 22911
Open Today
8:30am – 5:00pm
More Info
Directions
(434) 817-5275
Washington Office
1801 K St NW
Ste 500L
Washington,
DC 20006
Open Today
8:00am – 4:30pm
More Info
Directions
(202) 785-2435
Gainesville Office
7538 Limestone Dr
Gainesville,
VA 20155
Open Today
8:00am – 4:30pm
More Info
Directions
(703) 753-7224
View Locations Page
Plastic Surgeon Dr. Steven Holzman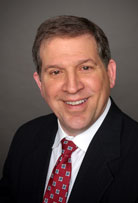 Austin cosmetic surgeon Dr. Steven Holzman, is a longtime resident of Texas. After graduating from a Houston high school, he went on to complete his undergraduate education at the University of Texas in Austin. In 1988, Dr. Holzman earned his medical degree from the University of Texas Health Science Center in Houston, Texas. He currently makes Austin his home.
To date, Dr. Holzman has many academic accomplishments to his name. He completed his residency in surgery at the University of Arkansas for Medical Sciences, in Little Rock in 1998. During this time, he also earned a number of prestigious academic appointments, including teaching general surgery at Tufts Medical School in Boston, Massachusetts, and teaching plastic surgery and emergency medicine at the University of Florida in Gainesville.
Dr. Holzman is dedicated to his profession and is a member of many prominent medical associations, including:
Austin Society of Plastic Surgeons
Texas Society of Plastic Surgery
Fellow of the American College of Surgeons (FACS)
Dr. Holzman, along with Dr. Mosier, has privileges at nearly every Austin, Texas hospital facility.
The Consultation with Dr. Steven Holzman
Every patient undergoing a surgical procedure at our practice is entitled to a personal consultation with Dr. Holzman. During the consultation, Dr. Holzman reviews the surgical problem and performs a physical exam. He also outlines and discusses the risks involved and the probability of success. Patients are encouraged to bring a list of their own questions and a notepad to help them take down additional information.
Contact The Plastic Surgery Center of Austin for a complimentary consultation with cosmetic surgeon Steven Holzman.
View Before After Procedures Performed by Steven Holzman, M.D.
Related Pages
David Mosier, M.D., F.A.C.S.
Choosing A Surgeon
Patient Resources
Video Library
Blog
News Room




Stay Connected
facebook
google
twitter
youtube
rss
Locate Us

Plastic Surgery Center of Austin P.A.
6818 Austin Center Boulevard, Suite 206
Austin, Texas 78731
(512) 592-3115